Alcohol Rehab Programs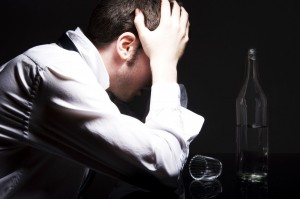 Alcohol rehab programs provide individuals who suffer from alcohol addiction with the help and support that they need to fully recover and regain control of their lives. There are many different types of alcohol rehab programs that provide a range of different treatment options including holistic alcohol rehab, Christian alcohol rehab, inpatient alcohol rehab and outpatient alcohol rehab. Recognizing that no two addicts are the same and that there is no single, one size fits all treatment that will work, alcohol rehab programs have been tailored to fit the wide range of needs for alcoholics young and old, rich and poor, men and women.
Inpatient Alcohol Rehab
Inpatient alcohol rehab programs offer the highest level of monitoring and supervision during the alcohol treatment process. These programs provide around the clock supervision and are usually directed by a licensed doctor who is on staff 24 hours a day. An alcohol who enters an inpatient alcohol rehab program can expect to stay and live at the facility for the duration of their alcohol treatment which may last anywhere from 30-90 days or more. Inpatient alcohol rehab centers provide the greatest chance for a successful recovery from addiction because they addict can receive the constant care and support that they need to prevent relapse.
Free Alcohol Rehab
Free alcohol rehab programs offer a unique approach to alcoholism treatment at a cost that is ALWAYS affordable—free! While you may not get luxury accommodations and gourmet food at free alcohol rehab programs what you can expect is quality addiction treatment that is tightly focused on what's most important—getting well and recovering from alcoholism. Free alcohol rehab programs provide monitoring, medical intervention and a range of counseling options aimed at helping an addict overcome the physical and psychological dependence that they have on alcohol.
Holistic Alcohol Rehab
Holistic is generally a term that is used to address a whole body approach to treatment or healing. Holistic alcohol rehab focuses on helping the addict overcome alcoholism and a range of conditions or effects that alcoholism has had on them physically, emotionally and spiritually. Holistic alcohol rehab programs treat every aspect of the alcoholic healing their mind, body and spirit by offering a range of treatment options including mediation, exercise, medications and various other therapies.
Christian Alcohol Rehab
Christian alcohol rehab programs provide a faith based approach to treatment that is guided on the principles of the Bible and the Christian religion. These alcohol rehab programs usually offer many of the same services non faith based programs but they also provide ample opportunity for the addict to get help and guidance from a priest, pastor or other member of the church. The primary focus in Christian alcohol rehab is on building the addict's spiritual relationship with God and accepting that they can overcome addiction with the help of a "higher power."